A Guide To The Gibbet Climb
Thursday, 23rd March, 2017
The Gibbet is another classic climb of North East England. It faces riders straight after leaving the lovely little village of Elsdon on the 90 mile route of the Cyclone Challenge Rides. Just moments after leaving the village, you hop over a small hump-back bridge and then turn sharp right after the last house in the village and you're straight onto the lower slopes.
Cyclone Challenge Rides - A Guide to The Gibbet climb from Cyclone Cycling Festival on Vimeo.
Although not especially steep (the lower slopes are the most challenging), the climb is long at just over 2 miles and it rises over 500 feet. After a few very gentle turns in the lower half, the last mile is absolutely ramrod straight and with a couple of false summits, it is a particularly grueling experience if the wind is against you. Payback comes with the sheer sense of space and the scope of the views in the higher stretches and in the fast, straight descent away past a forest plantation on your left.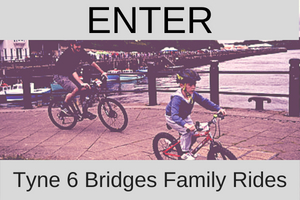 The climb gets its name from an actual gibbet, standing stark against the skyline on the right as you reach the summit, which marks the spot where an executed murderer's body was chained in the 18th century. Ride the climb for yourself on 17 June in the Cyclone Challenge Rides (note, this climb appears only in the 90 mile route - other great climbs at the event can be explored below).
---
Ride the Gibbet and other great climbs in the area, alongside thousands of other cyclists, in the Cyclone Challenge Rides on 17 June 2017 -
More info & entry details
---
More great roads on the Cyclone Challenge Rides: