Why We're Backing Newcastle Rugby Foundation
Wednesday, 29th March, 2017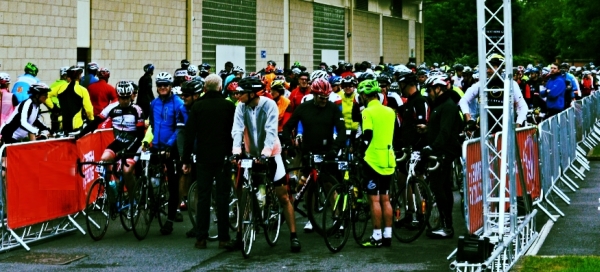 We are very pleased to be able to welcome Newcastle Rugby Foundation as one of the charities supported by the Cyclone Challenge Rides. The Foundation is focused on motivating, educating and inspiring via the power of sport and, in particular, Rugby Union and Rugby League. It works across five pillars of activity: club development, grassroots sports, health, social inclusion and education over a wide range of programmes.
This year, Newcastle Rugby Foundation has entered a team of 70 riders into the Cyclone Challenge Rides and they will be working hard to generate sponsorship ahead of the ride itself on 17 June. In addition, other participants in the Cyclone Challenge Rides can also choose to raise funds for the Foundation, or any of the event's other supported charities.
If you have yet to sign up for the Challenge Rides, please think about doing so and supporting the Foundation by raising money through sponsorship. If you have already signed up, but have not yet chosen a charity to support and want to raise funds for the Foundation, please email your name, entry reference number and the charity's name to
info@cyclonecycling.com
– The Foundation will be in touch with help and information on raising more sponsorship.
The Cyclone Challenge Rides are run on a not-for-profit basis and helping local charities is one of our key aims.
Link:
More Info About the Challenge Rides
Link:
Enter the Challenge Rides
Link:
More info about the The Newcastle Rugby Foundation
Link:
Training and preparation