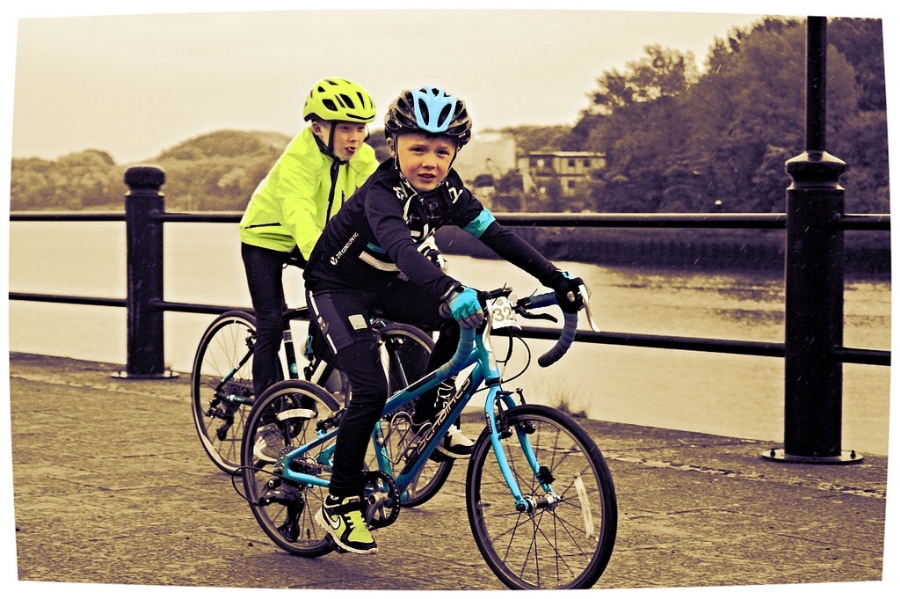 A Guide To Children's Events At the Cyclone
March 4, 2017 |  2years | GENERAL
The Cyclone Festival of Cycling has a lot of opportunities for younger cyclists. In this special feature we meet a very young rider and look at the Cyclone events that children can take part in.
Meet our Youngest Rider - Alfie was just 5 years old when he rode the 34 Cyclone Challenge Ride with his dad in 2016. Although very young, Alfie was a rider with a suitable bike, with lots of cycling to school and with the local club under his belt and with a dad to watch over him every inch of the way.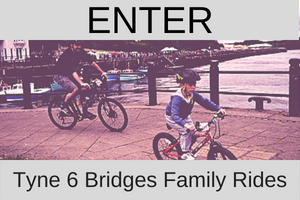 Cyclone Challenge Rides (34, 64, 90 & 106 miles)
These famous rides take place on Saturday 17 June and take you on beautiful routes through Northumberland's unique landscapes. Well-stocked feeds and a full support package mean a stress-free day of cycling for all! For capable younger riders with adult company, the options are as follows:
34 & 64 Mile Routes: Riders under the age of 16 may take part, but must be accompanied by a responsible adult who has also entered the ride. Under-16 entry fee: £15
90 & 106 Mile Routes: Riders between 16 and 18 years old can ride after applying for permission to do so from the organiser. Before entering, please email: info@cyclonecycling.co.uk
More details on entry for younger riders can be found on our website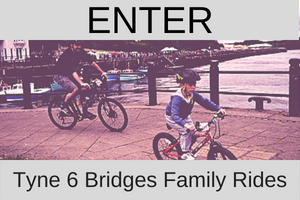 Tyne 6 Bridges Leisure Rides
The evening of Friday 16th June sees these two short, fun and traffic-free routes starting close to the centre of Newcastle-upon-Tyne and working upstream along the Tyne, past many of the city's landmark buildings and through the buzzing regenerated riverside. Perfect for families with children who cycle.
Spectating at the Curlew Cup & Beaumont Trophy
- see some of cycling's biggest starts in action - world and Olympic champions regularly compete in these two races. Spend the day watching the races in Stamfordham village, pick up freebies and collect autographs. A dream day for young cycling fans! - Visit our website for race times, locations, car parks and other race information:
www.cyclonecycling.com