Event Info

The 2021 edition of the Curlew Cup Sponsored by Northumberland National Park will take place on Sunday 26 September in the morning and will precede the Beaumont Trophy Road Race which will take place in the afternoon.
The race will be based around the villages of Stamfordham and Matfen with the start/finish in Stamfordham. These two villages successfully hosted the first four editions of the Curlew Cup which was launched in 2012.
In 2012 the Race was won by Dame Sarah Storey and in 2013 by Hannah Barnes. In 2014 the event was won by Katie Archibald who went on the represent Scotland in the 2014 Commonwealth Games. In 2015 the race was won by Laura Massey and in 2016 by Nicki Juniper.
Race HQ will be at Stamfordham Village Hall where there will be refreshments for spectators and toilet facilities. The Swinburne Arms will also be open for refreshments and food throughout the day.
Spectators will not be allowed to park in Stamfordham and will be directed to designated parking area at the Stamfordham Cricket Club and Sports Pavilion, just to the South of the village (see map in race programme for details).
Event Spectator Programme & Technical Manual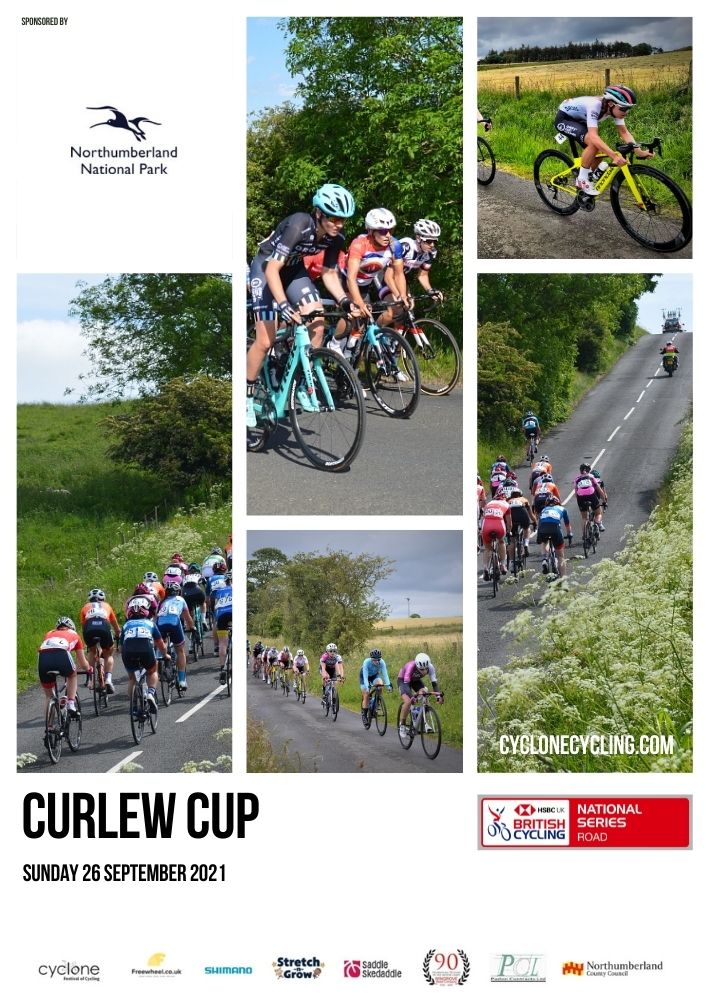 Download Event Spectator Programme Includes race timings at key points & spectator parking details.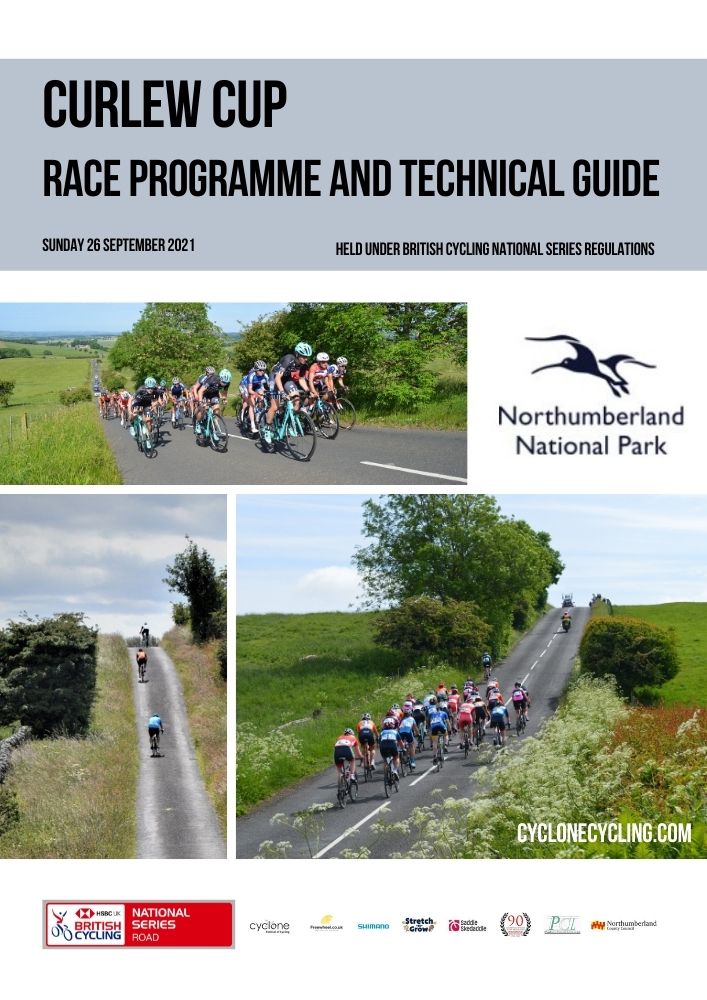 Download Event Technical Manual Includes detailed info for riders, teams and race officials
Download Provisional Start List
Drop-Box link to start lists & results

The race will start at 9am. Competitors will complete 2 laps of a 25ml circuit followed by 1 lap of a 14ml circuit, both of which will also be used in the men's race. The total distance will be 64mls (102kms) The riders will climb the famous steep triple ramp of the Ryals twice during the race. See our Route Maps page for more details of the laps.
The race will start and finish in Stamfordham and there will be KOM, Team and U23 Competitions.
The field size will be restricted to 140 with 15 reserves. Selection will be done according to National Series regulations.
Previous Winners
2012 Dame Sarah Storey
2013 Hannah Barnes
2014 Katie Archibald
2015 Laura Massey
2016 Nicki Juniper
2017 Julie Erskine
2018 Jessica Roberts
2019 Elizabeth Bennett
2021 Abi Smith (U23) Team TIBCO-Silicon Valley Bank
2019 Race on Youtube