Riding The Cyclone Challenge Rides - Mistakes To Avoid
May 19, 2017 |  2years | GENERAL
If you have been focusing on tackling one of the Cyclone Challenge Rides, you want to put in the best performance you possibly can on 17th June. Although unavoidable bad luck can befall us all, if you adopt the Team Sky approach of "controlling the controllables" you can certainly significantly improve your chances of not just finishing but finishing to the best of your ability. Guard yourself against disappointment by avoiding these top ten common mistakes.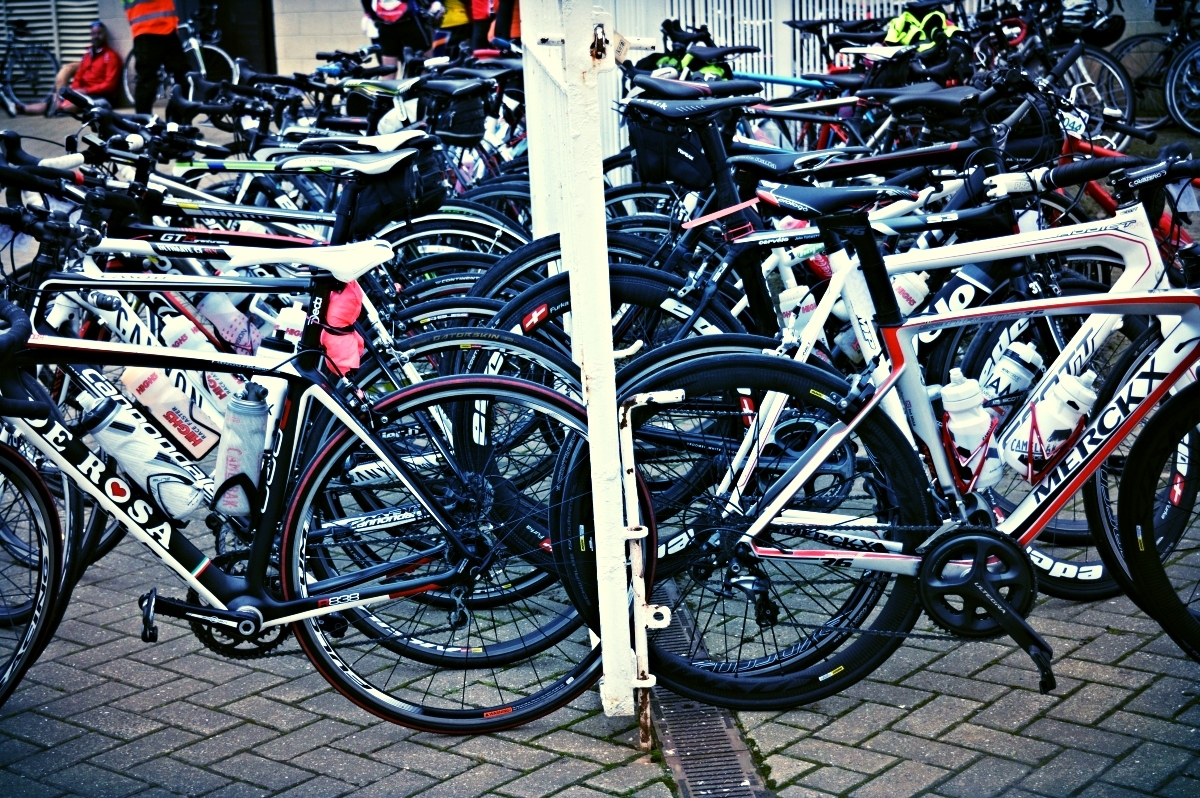 Inadequate training - don't worry, there's still time!
Setting realistic sportive goals that reflect what you have achieved in training is essential. Although you don't necessarily have needed to have completed the event distance in training, you should have ridden close to it, have done so fairly comfortably and at a pace and over similar terrain to the Challenge Rides. There's still almost a month to go to the event, so you have time to really top up the fitness and fit in one or two longer riders that will re-assure you about your conditioning.
For longer or more arduous events, skimping on training is definitely a recipe for a poor result, not finishing or at least a long day suffering in the saddle. There are always stories of riders successfully winging an event on minimal training but these are always a tiny minority compared to the ill advised epic failures of under prepared cyclists. So make these last few weeks really count, but don't forget to rest up in the last couple of days before the event itself.
Unrealistic or poor pacing
Your training will have taught you the pace and intensity that you're able to sustain on the bike. Heart rate and power provide an objective and reliable measure of intensity and either or a combination of both can be used to pace your sportive. Don't expect a miracle event day boost and, right from the start of the ride, stick to the heart rate or power zones you established in training.
However, most sportive riders use "feel" to gauge their efforts - in other words, they recognise the physical sensations of various effort levels. Don't let the excitement of the event or the faster pace of other riders lure you into going faster than you want, especially in the early stages. The Challenge Rides are long, so you have plenty of time to find your rhythm. Ride at your own pace that you know you can sustain and wait for a group more suited to your ability to come along.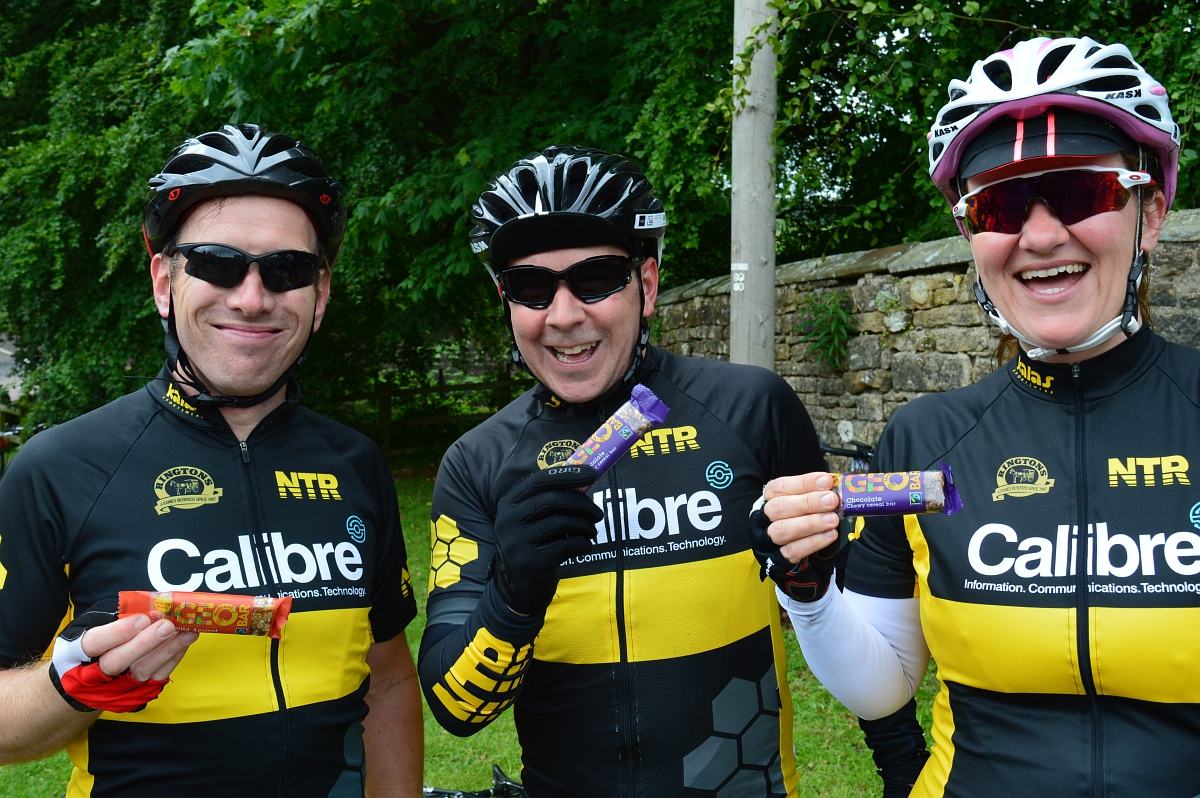 Fuelling errors
As with pacing, your fuelling strategy for pre, during and after long rides is something that you should have practiced, refined and nailed down in training. Stick to your plan religiously, don't do anything different. It's all too easy to get distracted by the excitement of the day and forget to eat and drink. Make the process simple by setting yourself hourly goals (a bottle of water per hour, plus an energy bar or banana, for example, is really easy to follow).
In the second half of the event, listen to your body. If you feel bloated and uncomfortable, you might just have over-eaten, so don't cram down more food on top. A really handy tip is to tape your eating strategy to your top tube as a visual reminder and reference.
Keeping well hydrated is not just essential on hot rides but also on coolers days. Again, training is the time to determine your hydration needs and to experiment with which drink mixes and concentrations work best for you. Event day is not the time to try new products so, consider making up measured doses that you can simply add to the water supplied at our feed stations.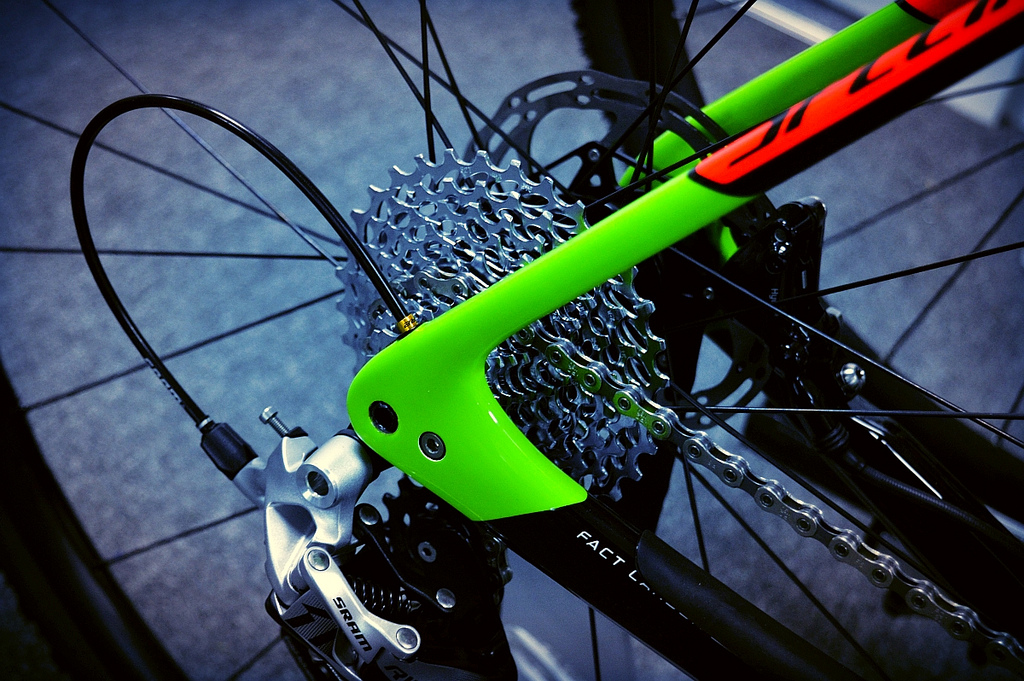 Mechanical failures
If you've trained really hard, you don't want your bike to let you down on the big day. We will have people out on the course offering machanical back-up and your fellow riders will probably offer help too. But, you can't beat giving your bike a bit of pre-event TLC. If you're mechanically gifted, give it a complete overhaul in the lead up to the event or, if you're not confident in your own skills, book it in with your local bike shop a couple of weeks before the sportive. Don't leave it until the last minute as they may need to order in some parts and any new components may need a couple of rides to bed in.
Give your bike a thorough clean before you travel to the event (cleaning is also a great way to spot issues), check all bolts are properly tightened, ideally with a torque wrench if you have a carbon frame or components, and that chain, cables and pivots are properly lubricated. As well as taking these precautionary steps to avoid punctures, carry spare tubes, levers, pump/CO2 inflator and practice using them. Also, make sure you have a decent multi-tool that has a chain-tool and that you have a "quick link" that is compatible with your chain. Work through this checklists of the basics you should carry on every ride.
Unwise clothing choices
It's always better to have too much spare clothing rather than too little, especially as the Cyclone takes in lots of upland roads. A sweltering day at the start can easily be very cold up high in the rain and getting chilled on a long descent can easily end your enjoyment, as can a lengthy stop to repair a puncture. With modern waterproof jackets packing down so small and weighing so little, you should always carry one for an event like the Cyclone. A means of carrying extra clothing is worth considering. A small cycling backpack is ideal, though, as long as your tools are in a saddlepack, a back pocket is generally the best place for your coat.
Getting lost
Don't rely completely on the route way-markers. The Cyclone routes are meticulously signposted, with the different route options clearly marked. However, we have had Route markings are tampered with or removed. Plus, when riding hard, it can be easy to miss a turn. Study the route beforehand,
print out a map
as back-up, make some key turn instructions to tape to your stem and
download a .gpx file
onto your GPS device or mobile phone
Make sure you listen to the start line briefing, pay particular attention to any last minute route alterations and make sure you know what route markers you're following. Finally, don't just mindlessly follow the rider ahead or the group you're in. Keep a keen eye on the road ahead and constantly cross reference with information you have. If something doesn't quite tally, don't just carry on riding, stop and check it out. You should take responsibility for your own route finding.
Crashing
Some crashes simply can't be avoided but you can certainly lower your risk by riding appropriately to the conditions, ensuring your bike is well maintained and set-up correctly and by knowing your limits. If the weather or road conditions are poor, adjust your goals for the ride accordingly. This especially applies to descending as it's always better to back off slightly and get down safely than risk all in pursuit of a minute or two. When performing your pre-ride bike checks, pay particular attention to your brakes, especially brake blocks, tyre pressure and tyre wear and that your gears are not slipping.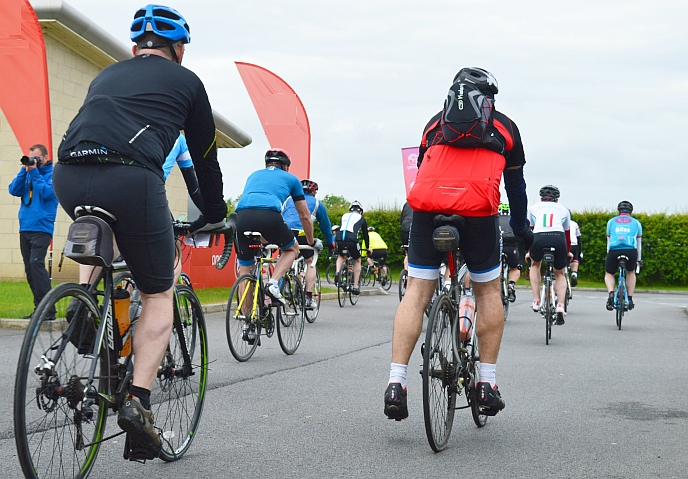 Event day nerves
Some nerves the night before and on the morning of an event aren't a bad thing but you need to ensure they don't impact of your final preparations. The best way to do this is to try and make sure that all your kit, equipment and food is checked, laid out and methodically packed the night before the event. Work logically through the list and go to bed reassured that everything is packed and ready to go.
Don't stress if you have trouble sleeping, studies have shown that a single poor night's sleep has little, if any, effect on physical performance the following day. Give yourself plenty of time in the morning and go through exactly the same routine as you would before a long training ride. Have confidence in the training you've done and avoid getting sucked into nervous pre-ride "who's done how many miles" conversations with other riders.
Not making the start line

Not starting is the easiest way to not finish and, although reasons such as illness or a family emergency can't be avoided, many non-starts are down to poor logistical preparations. Follow all the tips above about minimising nerves, give yourself plenty of time if travelling on the morning of the event, set a couple of alarms or, if you're planning on staying over near to the event, book your accommodation plenty of time in advance. Avoid nervous start line fiddling with your bike, the last thing you need is a stripped seat-clamp bolt five minutes before the off and, if you're riding with friends who you know are slightly chaotic in their preparations, just look after yourself and roll off when you're ready.
Don't Worry About Parking
There are two parking options, pre-paid parking at the event HQ, Newcastle Falcons Rugby Club, or free parking at the Great North Park "Park and Ride", just 2km from the event HQ. WARNING Parking is not available in the streets around the event HQ and traffic wardens will be operating.
Pre-Paid Event Parking - There are over 380 pre-paid parking spaces available at the event HQ, Newcastle Falcons Rugby Club for £5 each. They are available on a first-come-first served basis. You will receive a parking voucher which you must present to the gate marshals on the day. The £5 voucher is redeemable against food and drinks at the Newcastle Falcons Rugby Club Bars and Kiosks on the day.
Book here
Free "Park & Ride" Parking - Free Car parking is available at the 500 space Great North Park Park and Ride which is just 2km from the Falcons Ground and close to the A1. This car park will be sign posted, with Stewards to guide riders to the start. For those with SatNav, please use the postcode NE13 9NR - the Park & Ride site is on the opposite side of the road to the SAGE building.
If it still doesn't go to plan
You could follow all of the above to the letter and, due to some uncontrollable factor, still not have the ride you were hoping for. Don't be afraid to opt for a shorter route on the day. We'd much rather you did that than had a bad day on a route that's beyond your ability on the day.
Event Knowledge
Above all else, please read our
event info page
thoroughly and make notes if you need to. We have made every effort to make the event simple and easy to take part in, but there are a few pieces of key info you really need to absorb before the big day. Of course, we'll be there on the day to help you out if you have any last minute worries. We look forward to meeting you then!
Key Links for Cyclone Challenge Riders