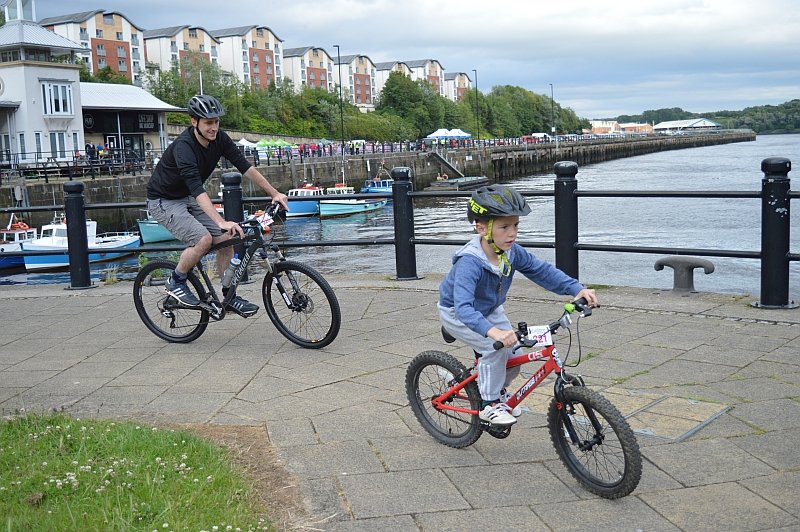 Tyne 6 Bridges Rides - Final Instructions to Participants
June 26, 2018 |  5months | GENERAL
Final Instructions: Tyne 6 Bridges Cycle Rides
These are the final instructions for the Tyne 6 Bridges Cycle Rides on Friday 29 June 2018.
ON THE DAY - PLEASE BRING WITH YOU
To speed up your registration on the day, please print and fill in your "sign-on ticket" on which you list yourself plus other riders in your groups, including any under-14 riders for whom you are acting as parent or guardian at the event - DOWNLOAD

As well as their "sign-on ticket", all over-14 entrants need to bring with them a piece of identification (driving licence, credit card, bus pass etc).

Don't Forget your helmet - you can't ride without one (see our regulations in full)

Location
There is a big free car park at the start, Quayside, Newcastle upon Tyne NE6 1BU
Sign-on (4pm onwards)

On the day, registration/sign-on for the Tyne 6 Bridges rides is open from 4pm and until 7.30pm. All riders aged 14 and over must sign on individually. Parents/guardians of children under 14 must sign on their behalf. All riders under the age of 16 must be accompanied by an adult. Any adult may accompany more than one child. Sign-on is compulsory before taking part in the ride - its is a requirement for insurance purposes.
Start Times (6.15pm onwards)

Riders can choose on the day which ride they wish to do. Riders will start in groups of approximately twenty from 6.15pm onwards. There are no allocated start times - start whenever you want after 6.15pm. All riders must complete their chosen ride by 9pm.
After You Finish
Upon finishing all riders will receive a T-shirt and Goody Bag. There will also be official photographers around the routes to take pictures of riders.
We look forward to seeing you on the day.
Have a wonderful time!
Peter and Lana Harrison, The Organisers