JLT Condor Team Announced For Beaumont Trophy
May 26, 2016 |  3years | Press Releases
Britain's longest standing UCI registered team, JLT Condor, will be sending a six-rider line-up to the international Beaumont Trophy race that is rich in both experience and youthful promise. The race takes place on Sunday 19th June and is the final event of the three-day Cyclone Festival of Cycling, based in Northumberland.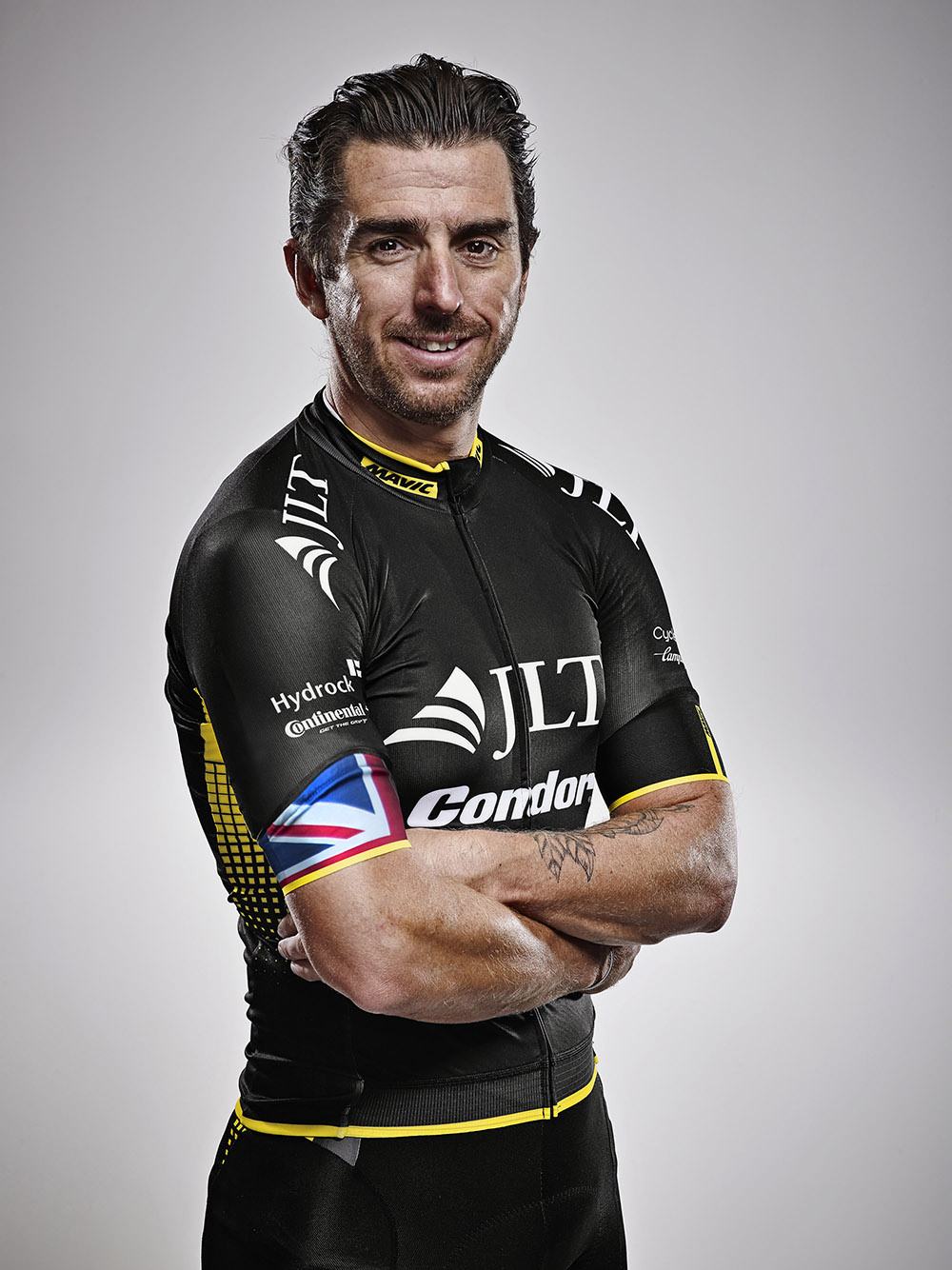 In Russell Downing (pictured) and Graham Briggs, JLT Condor have two of the most seasoned and popular riders in the pro peloton and as recently as last week Briggs was showing his enduring excellence with a solo win in the third round of the televised Pearl Izumi Tour Series in a wet and cold Edinburgh. Meanwhile, Downing's very near miss in the recent Lincoln GP showed he is still a force to be reckoned with and he is one of very few riders to have won the Beaumont Trophy more than once.
Of the younger riders, Steve Williams, who will be twenty just days before the race and as a promising climber, is likely to enjoy the hillier aspects of the Beaumont Trophy, whilst 20 year old sprinter Chris Lawless will be hoping the race comes down to a bunch finish.
Tom Moses and Steve Lampier give the team further options, both having the kind of all-round ability that enables them to win in a range of circumstances.
Team JLT Condor Line Up / Date of Birth
Russell Downing 23/08/1978
Graham Briggs 14/07/1983
Tom Moses 3/5/1992
Christopher Lawless 4/11/1995
Steve Lampier 2/3/1984
Stephen Williams 9/6/1996
Organiser Peter Harrison said: "It's always a pleasure to welcome JLT Condor to the Cyclone Festival of Cycling's Beaumont Trophy. They are arguably the UK's most recognisable pro team, after Sky and they always bring an attacking and entertaining approach to the race."