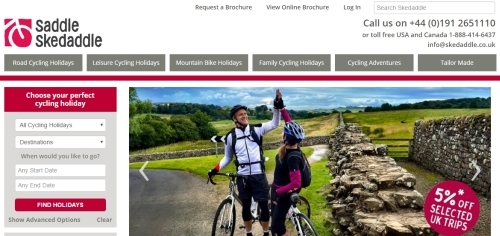 Saddle Skedaddle Back Curlew Cup
February 17, 2017 |  2years | Press Releases
The Cyclone Festival of Cycling has announced that Saddle Skedaddle are once again supporting the event, providing sponsorship of the Points Competition in the
Curlew Cup women's race
on Sunday 18th June.

Paul Snedker, Director of
Saddle Skedaddle
said "We're chuffed to be back sponsoring this fantastic racing event, which is always a highlight of our calendar! Supporting women's cycling is something we're incredibly proud to be part of and we have no doubt the women's race will once again be a cracker.'
Cyclone Festival of Cycling organiser Peter Harrison said: "It's great to be able to work with a local business with such a strong cycling background and Saddle Skedaddle's support for the Curlew Cup really helps us in our aim to make it one of the very best women's races on the calendar."
With over 20 years' experience in the industry, Saddle Skedaddle's holiday range has a whopping 249 trips as of 2017, making them the largest independent cycling holiday specialists in the UK, providing holidays for all types of cyclists. Alongside leisure, family, mountain biking and long-haul cycling options, their road cycling range features everything from introductory weekends in the UK to mountain challenges across Europe, as well as 1000-mile routes exploring the entire length and breadth of a country. These guys certainly know the best riding routes out there and we strongly advise you go check them out!
The 6th edition of the Curlew Cup will take place on Sunday 18th June. The event is one of the UK's leading women's road cycling races and is a round of British Cycling's prestigious HSBC UK National Women's Road Series. The race is based in the beautiful village of Stamfordham. Competitors complete 3 laps of a 22.3ml circuit and the total distance will be 66mls (106kms). Past winners include Olympic champion Katie Archibald and Paralympic champion Dame Sarah Storey.
You can ride too!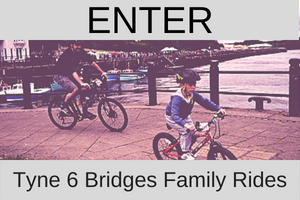 The Cyclone Festival of Cycling also includes the
Tyne 6 Bridges Leisure Rides
on Friday 16 June,
the
Cyclone Challenge Ride
s on Saturday 17 June, both open to cyclists of all ages and abilities. Why not test yourself over some of the same roads as the Curlew Cup in the Cyclone Challenge Rides, or simply enjoy an evening's gentle cycling with family and friends in the Tyne 6 Bridges rides?