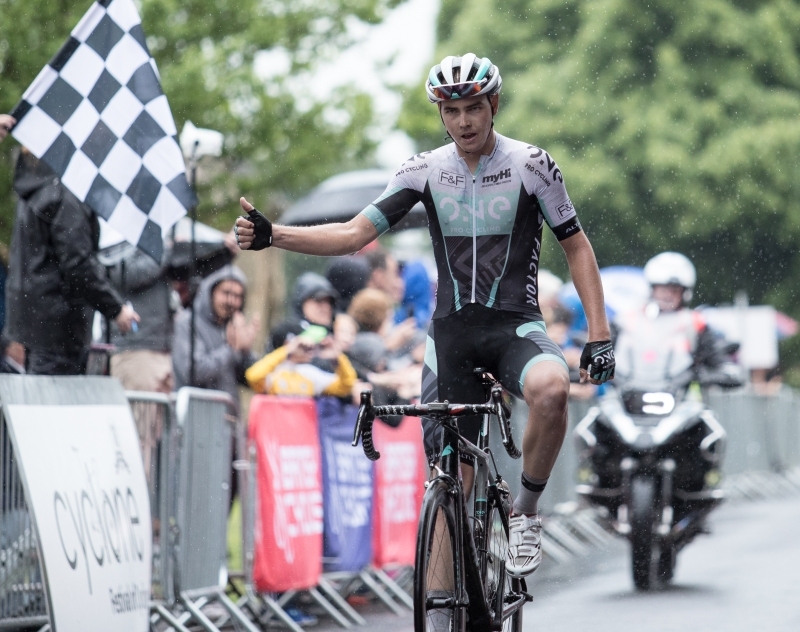 ONE Pro Cycling well set to defend Beaumont Trophy
May 25, 2017 |  1year | GENERAL
ONE Pro Cycling look well set to defend the Beaumont Trophy title with a strong team that they have announced for the international road race that takes place in Northumberland on Sunday 18th June. The race is the final event of the 3-day Cyclone Festival of Cycling, NE England's biggest annual cycling event.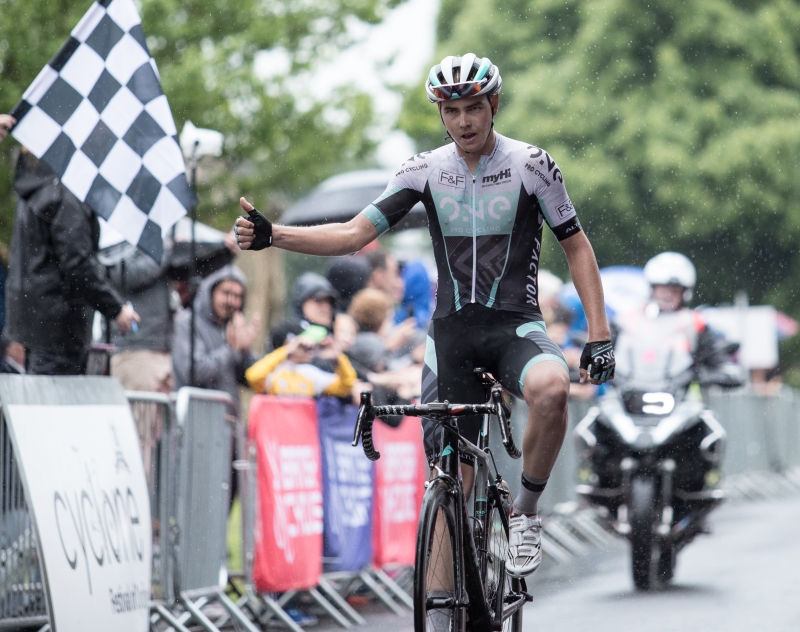 Although the man who won the race for them in 2016, New Zealander Dion Smith (pictured right in a great shot by Chris Auld), has moved on to a new team, ONE Pro's Sports Director, Phil West, will be able to field two of Smith's compatriots who also made an impression on last year's event, James Oram who was sixth and Hayden McCormick who was twelfth.
Two home-grown riders who will also be expecting to be in contention, are last year's fourth placed Peter Williams and Tom Stewart, who has joined the team over the winter and was 19th in 2016. Both have great reputations in tough, long races in the UK and the Beaumont Trophy should suit them.
Polish duo Karol Domagalski and Kamil Gradek complete the six-man team. Newcomer Gradek, in particular, has had a strong start to the season, finishing second in the Chorley GP, part of British Cycling's Spring Cup series, and showing well in the Tour de Yorkshire.
Matt Winston, the team's Head Sports Director said: "An established race within the UK calendar, the Beaumont Trophy is an event we always look to target. As winners of last year's edition, we will be returning to the event in 2017 with a strong team, aiming to race aggressively and match our 2016 success."
Organiser Peter Harrison said: "ONE Pro Cycling were incredibly strong at last year's Beaumont Trophy and they have several riders with the potential to win the event and overall the team is strong enough to have a major influence on the shape of the race from the off. I can't wait to see them in action on the day!"
---
RIDE THE 2017 CYCLONE FESTIVAL OF CYCLING YOURSELF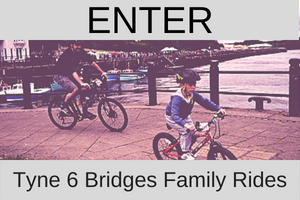 Friday 16 June - Tyne 6 Bridges Rides
: two short (10 & 15 miles), fun, traffic-free routes alongside the river Tyne, starting in Newcastle-upon-Tyne and passing many of the city's landmark buildings and the buzzing regenerated riverside. The perfect way to spend a relaxing evening with friends and family, young and old.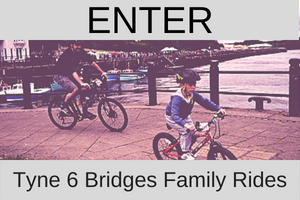 Saturday 17 June - Cyclone Challenge Rides
: four beautiful routes of 34, 64, 90 or 106 miles. All pass through Northumberland's unique scenery of heather moorland, lush river valleys & peaceful farmland. With well-stocked free feed stations plus village halls selling delicious home-made cakes and teas.