2023 Bottle Design Revealed
May 19, 2023 |  7months | News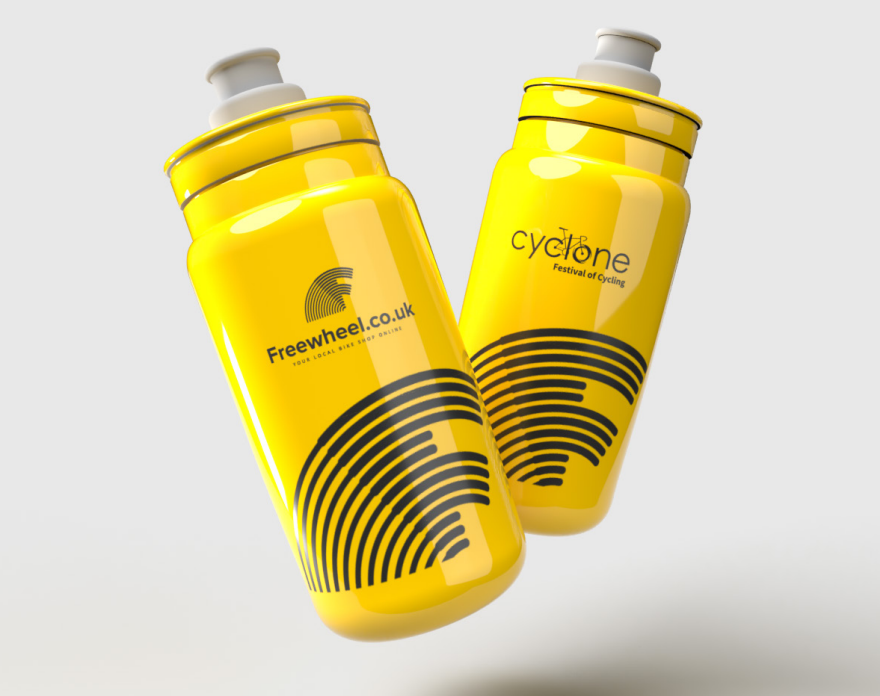 Our partners at Freewheel have pulled out all the stops when it comes to the bottles we're giving to all our riders at the Tyne 6 Bridges and Cyclone Challenge Rides in 2023. As well as a striking design, which incorporates both the Freewheel logo and our own Cyclone logo, the bottles have a hidden secret that we are very pleased to reveal!
The bottle is manufactured with an innovative plastic material treated with a special additive that makes it possible to lower the time it takes for the bottle to decompose.
Thanks to this additive, the microorganisms responsible for the biodegradation of materials attack the polymeric chain of the plastic, thus significantly reducing the time it takes for the bottle to degrade (3 months to 5 years). This is something that regular plastic products simply cannot do (they usually take 100 to 1000 years to decompose).
The bottle also performs superbly on the bike - we can't wait to take delivery and to hand them out at the event!
If you've not yet entered the Cyclone Challenge Rides or the Tyne 6 Bridges family rides, there's still time to do so - and your biodegradable bottle will be waiting for you at the finish!